Offering a place to relax or play.
A brand-new park will be located in the open area on the south side of the building. The park will have pass-through access to restaurants and shops at ground level. From the park, you can bring your family or friends to watch the big game being played on the jumbotron or enjoy some fresh air and a moment of reflection in the center of Downtown Evansville.
Downtown apartment living at its finest.
Choose from one of 7 apartment styles ranging from a Studio to a Large 2-Bedroom unit with unmatched skyline and Ohio River views. Select styles will have private balconies with floor to ceiling windows. Designs are coming soon, pre-leasing available.
Floors 9 through 18
Business meets luxury.
16,000 Square Feet of Class-A Commercial Office Space. Four floors of covered parking below.
Floors 7 and 8
Shopping & dining for everyone.
At ground level, there will be two restaurants and three retail spaces available. For business inquiries, click here.
First floor retail/restaurant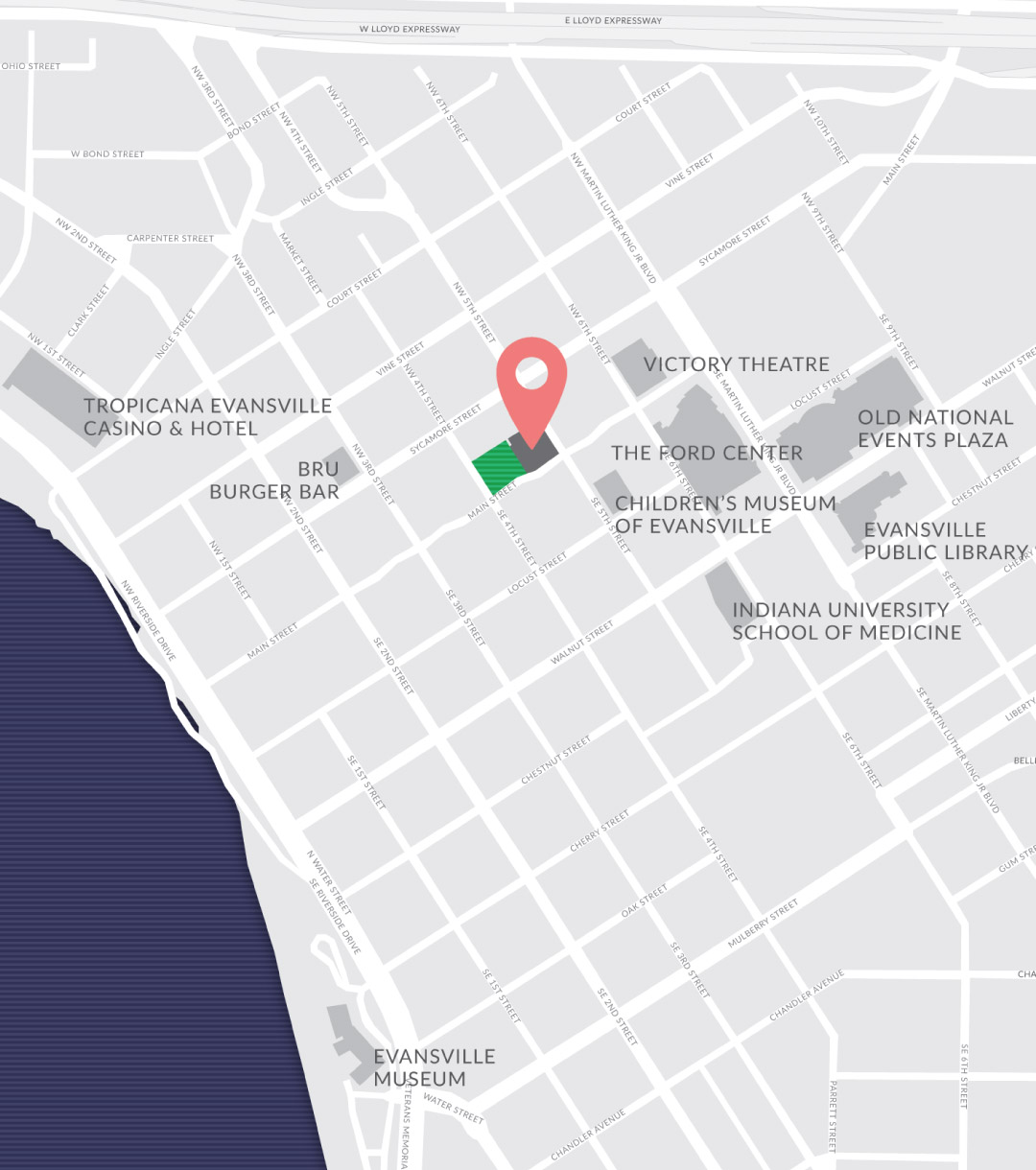 Location of 5th & Main